Apparently, Bouldin neighbors are considering a residential parking permit program for one or more of the neighborhood streets: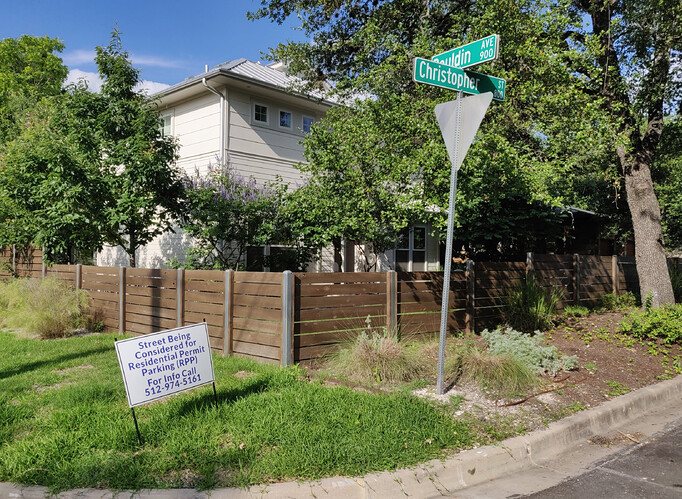 Typically, a residential parking permit program prohibits all but neighborhood residents from parking on the street, and residents may apply for a permit for a small fee.
Contrast this approach with one that grants neighbors free parking after having paid for permits, but charges short-term metered parking at market rates for non-neighbors. Economist Donald Shoup calls this other approach "residential parking district" programs. He favors dedicating the revenue derived from the parking to improvements to the sidewalks and streetscape in the neighborhood.
Besides simply metering all spaces at a short-term market rate for everyone, another approach is to ensure that the fee for longer-term parking permits reflects the market rate.
I know @Phil_Wiley has pretty extensive experience with, and knowledge of, this issue.
What are the pros and cons of these different kinds of approaches?