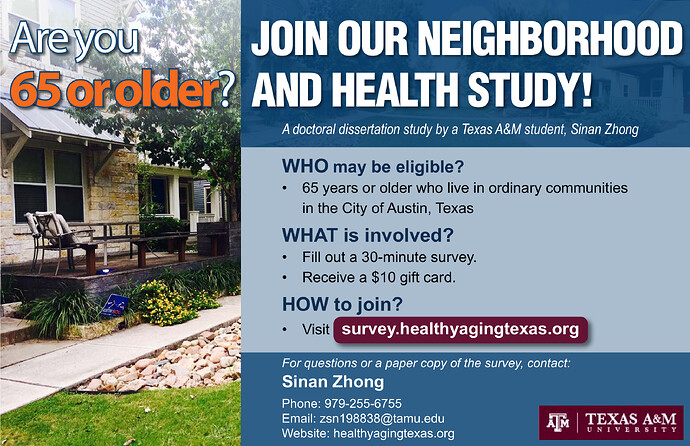 Neighborhood and Health study is a doctoral dissertation study being conducted by researchers at Texas A&M University. We are recruiting study participants and asking for your help. Please help share the information with your families and/or friends.
WHO may be eligible?
People 65 years or older who live in residential neighborhoods in Austin, Texas.
WHAT is involved?
Participants will complete a 30-minute survey, then receive a $10 gift card.
HOW to join?
Visit survey.healthyagingtexas.org
For questions or a paper copy of the survey, contact the Study Director, Sinan Zhong, at 979-255-6755 or zsn198838@tamu.edu